Tag: usa
Backpacking checklist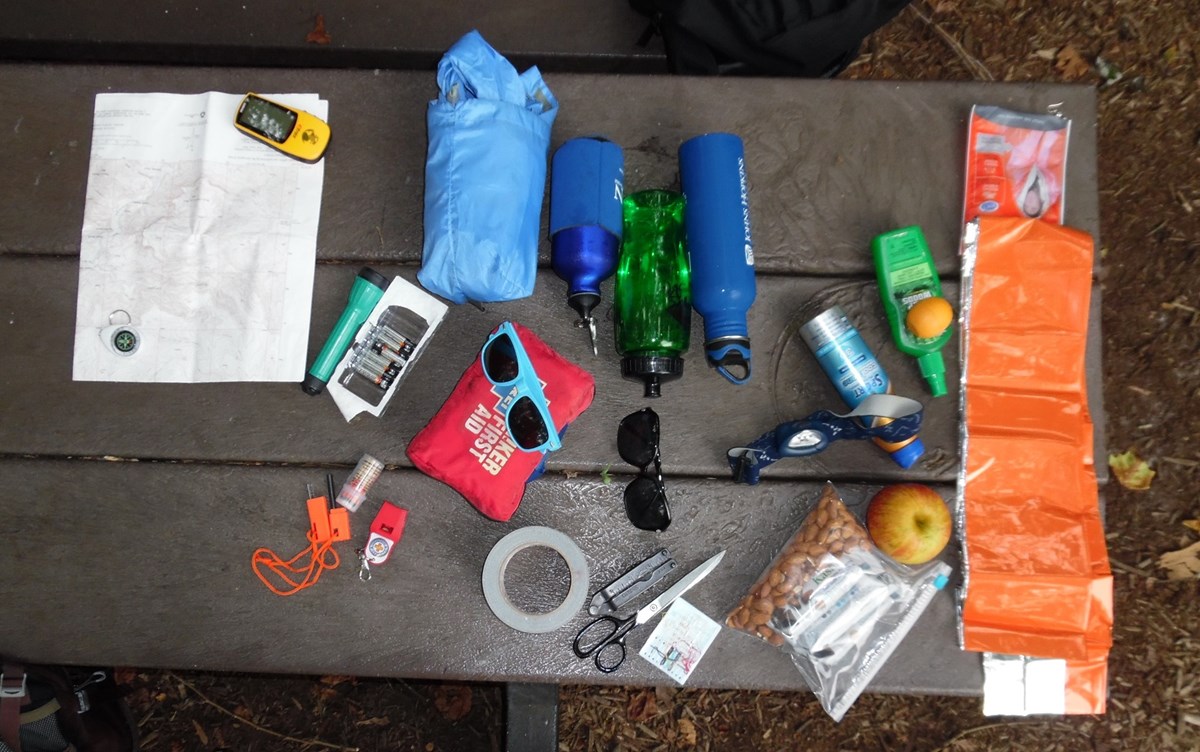 Every year people do travel to various places for public and private functions. The pressure of what to carry and not to carry always creeps in depending on where you are going. Be it an international destination or just a domestic one. Interestingly, not every item that you have must be carried on in your backpack. There exist important things you need to pack in your backpack so that your travel can be of great success.
Factors to consider before packing items in your backpack for travelling.
There are certainly significant factors any person who intends to pack their items in a backpack should pay attention to prior to his journey. This is not limited to the following factors.
• Purpose of your travel
• Time frame
• Distance
• The weight of the items
• Weather and climate
• Power and electricity
Important things to put on your backpack when you travel

1. Documents
They play a significant role in ensuring that you are on good terms with relevant travelling authorities. So as you travel you have to put the required documents in mind especially when you are travelling using a flight/car rental. These may involve the following documents.
• Boarding pass
• Copy of a complete flight itinerary
• Passport/Identity card
• A physical address of the place you are going (if you don't know the place well)
• Copy of any accommodation or transportation plans
• A printout acknowledging that you paid an electronic visa for instance
2. Bath and body
As long as you want to feel fresh after a long journey, you need to pack items that will suit your needs and possibly look rejuvenated. You may have to carry:
• Chapstick and hand lotion to keep you moisturized
• Deodorant
• Mint toothpaste and toothbrush
• The mini bottle of face wash, face wipes and maybe a washcloth
• Contact cloth
3. Clothing
Clothes are important when you travel. You need one or two clothes to replace the one you are wearing. You can pick an additional pair of shirt, an outfit for a unique occasion and extra underwear.
4. Valuables
Always pack items that are valuable in your backpack. And if think your precious items might be stolen or realize that your backpack has been kept away from you, you better bring it close to you. Part of the valuable items you may pack includes the following.
• Jewelry
• Important cards and wallet that has your credit cards
• Money
• Camera equipment
• Phone, power bank and maybe car keys.
5. Food and drink
The two play important role in the life of a human being. As you pack you can consider packing the following in your backpack for future use.
• Meal and/or snacks
• Water bottle
• A fruit
6. Sleepy time
You may require the following as you travel to pack in your backpack.
• Eye mask
• Earplug
Travelling has to be fruitful and fascinating
…
There is absolutely no doubt that Las Vegas remains one of the choice locations to visit in the United States and in the world in general. However, wherever the location, a trip without sufficient information could go either way. And most of the time, in such situations, things always go south.
This article, therefore, is an effort to both ensure that this does not happen and showcase what many might refer to like the cool spots of Vegas. Because Vegas is well known globally for its hustle and bustle, making the right choice as regards almost anything might pose a little of a challenge. But it's not an impossible task. And you most definitely would agree in no time.
On

the

Strip

?
For everyone who is familiar with Vegas, there is one fact they all recognize: it is the one that says that everything happens on the Strip. And in most cases, this is very true. On the Strip in Vegas, you can find almost anything you're in search of. Talk about entertainment, shows, gambling, shopping and the unending nightlife, the Strip always has you covered. One other area where the Strip doesn't disappoint is in that of hotels. Let's take a look at some of the best options you would be presented with. For these hotels, there's really little to be said or added. The very fact that they're located on the Strip says a whole lot about them.
The Encore Resort;
The Palazzo;
The Bellagio;
The Cosmopolitan;
And a host of others.
Away

from

the

Strip

?

Being away from the Strip does not mean a whole gloomy experience altogether. There are still some locations worth visiting.
The

Four

Queens

.
Located on the Fremont Street Experience in downtown Vegas, a stay in this 18–storey beauty will hardly leave you unsatisfied. Some may complain of the noise and loud music, but if anyone ever wanted to avoid that, Vegas might just be the wrong place to be all together.
The

D

Hotel

.

For most, the D hotel will always be the first resort when choosing somewhere to stay in Vegas. The reason for this is pretty evident. D is easily in the centre of all the Fremont action. One can be sure not to miss out on the casino thrill and great cuisines.
Honourable mentions also include The Downtown Grand and The Oasis at Gold Spike.
Another area of interest when travelling is that of getting around town stress–free. This is where the question of a Las Vegas avr rental reviews might come in handy. But in all, …
If you have decided to visit Las Vegas, you do not have to leave your home before you have a complete understanding of your life. First, you must accept Vegas as one of the most vibrant cities in the world with a variety of unique but interesting activities that you have never seen before. The name, Sin City, describes everything about life in Las Vegas. There is so much to do in Las Vegas that a person who visits for the first time can feel a little lost if they go blind. To make the most of it, you should divide the travel days and program them correctly.
People who visit Las Vegas for the first time are often trapped in circles of tour guides and agents who try to empty the pockets of their tourists. However, smart people rent a car in Vegas to facilitate their travels.
Natural environment
Las Vegas also has a beautiful natural environment. The Hoover Dam, Lake Mead, Red Rock Canyon, Grand Canyon, and Death Valley are not far away. Many of these attractions can also be visited in a day. If you prefer not to go to these destinations, you can choose from a variety of guided tours. Many travel agencies will pick you up at your hotel.
Downtown casinos
If you are a lover of casinos and want to enjoy it quietly, stay away from the casinos downtown, as they are practically next to each other and you can not pay more, even if it is uncomfortable. All you need to do is visit the local websites and read casino reviews, know the tickets and when you meet there, you will easily find what you are looking for.
Wet republics and pool parties
Like nightclubs, Vegas is known for its wet republics and pool parties, which are, in fact, a daytime hobby. These parties by the pool are fully equipped with DJ, expensive drinks and beautiful ladies who set fire to the dance floor.
Another important thing you should worry about is protecting yourself from the sun. Sun protection is essential because it will be in a desert area and the dry air will absorb all the moisture from your body. It is highly recommended that you drink plenty of water and bring thermos or bottles for a quick update, as tall buildings and concrete reflect the heat of an oven.
The above are the reasons why you should consider visiting Vegas for the first time. As seen from the above vegas has many beautiful and attraction sites which make the visit enjoyable and entertaining.
…